Fashion illustrator
Represented by Lipstick of London for commercial, editorial and other enquiries:
Contact Marie-Claire: mc@lipstickillustration.com
illustrations de mode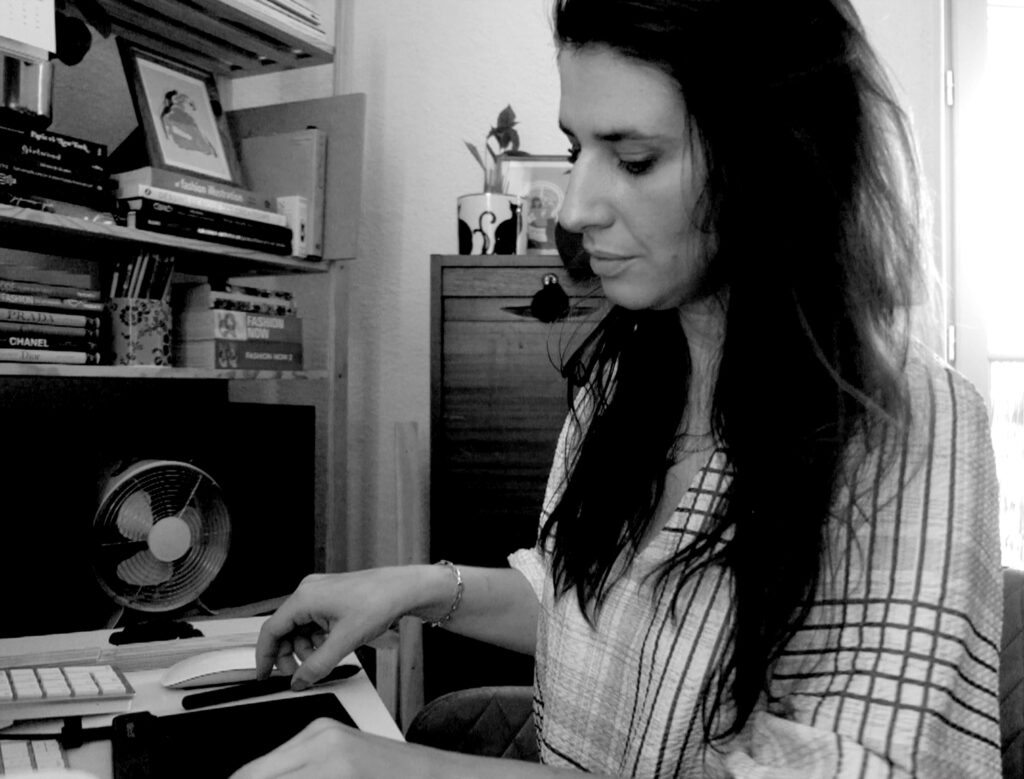 illustrations de mode
Bonjour,
I'm Ludivine Josephine, a French fashion illustrator based in Nîmes (south of France) and graduated from Art School.
I started as a children illustrator in 2009, but I always loved to draw in parallel, women and fashion street. I've always been interested by fashion, runways, luxury, life style… (I bought my first Vogue magazine at 16, and it was a true revelation !). I loved fashion and illustrations so much, that I decided in January 2022, to embrase that passion and work in fashion industry in full time.
I love to draw stylished women, the way that their bodies move and how their clothes can express their energy. I try to catch it in my drawings, with minimal and raw lines, shapes and colors, creating spontaneity of movement, just to capture the essential.

Street fashion, the timeless elegance of women, but also fashion runways, accessories and decorative items, are all sources of inexhaustible inspiration for me.
At last, I won the 6th Fida Multidisciplinary award in 2022, and in 2021, I became a finalist of the 4th Fida Fashion awards, in the "Nouveau" category.
for other enquiries:
hello@ludivinejosephine.fr
Selected Client List
Groupe PVH (Calvin Klein, Tommy Hilfiger…), Femme Actuelle, Just Craft, La Coquerie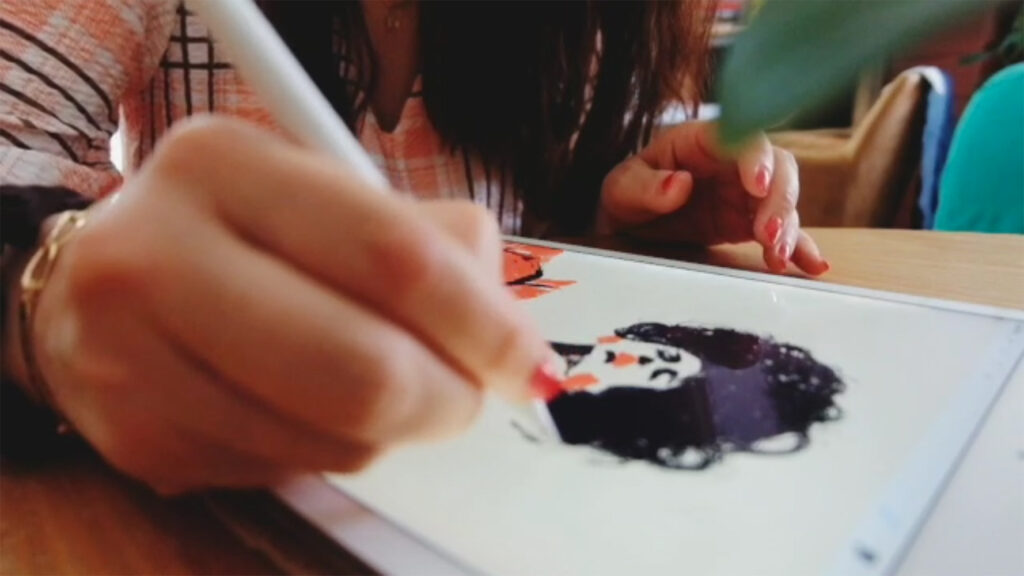 FR:
Représentée par l'agence Lipstick of London , pour toutes collaborations ou autres renseignements, :
Contacter Marie-Claire: mc@lipstickillustration.com
Je suis Ludivine Josephine, illustratrice de mode basée à Nîmes, dans le sud de la France, et diplômée d'école d'art.
J'ai commencé ma carrière d'illustratrice en travaillant dans un premier temps pour la jeunesse, en créant ma marque dédiée à la décoration et papèterie pour les plus petits. Mais en parallèle, j'ai toujours aimé dessiner des femmes, et leur tenues, grandement inspirée par la mode de rue. J'ai toujours été intéressée par la mode, les défilés, le luxe… (j'ai acheté mon premier magazine vogue à 16 ans, et cela a été une veritable révélation pour moi ! ).
J'aimais tellement la mode et l'illustration, que j'ai décidé en janvier 2022, d'embrasser ces passions et de me lancer à plein temps dans l'illustration de mode.
J'aime dessiner des femmes stylées, la façon dont leurs corps bougent et comment leurs vêtements peuvent exprimer leur énergie. J'essaie de saisir cela dans mes dessins, à l'aide de lignes franches et formes simples, en créant la spontanéité du mouvement, juste pour capturer l'essentiel.
La mode de rue, l'élégance intemporelle des femmes, mais également les défilés, accessoires et articles de décoration, sont autant de sources d'inspirations inépuisables pour moi .
Enfin, en 2021, je suis devenue finaliste du 4th Fida Fashion awards, dans la catégorie "Nouveau".
Clients:
Groupe PVH (Calvin Klein, Tommy Hilfiger…), Femme Actuelle, iCanvas, Just Craft, La Coquerie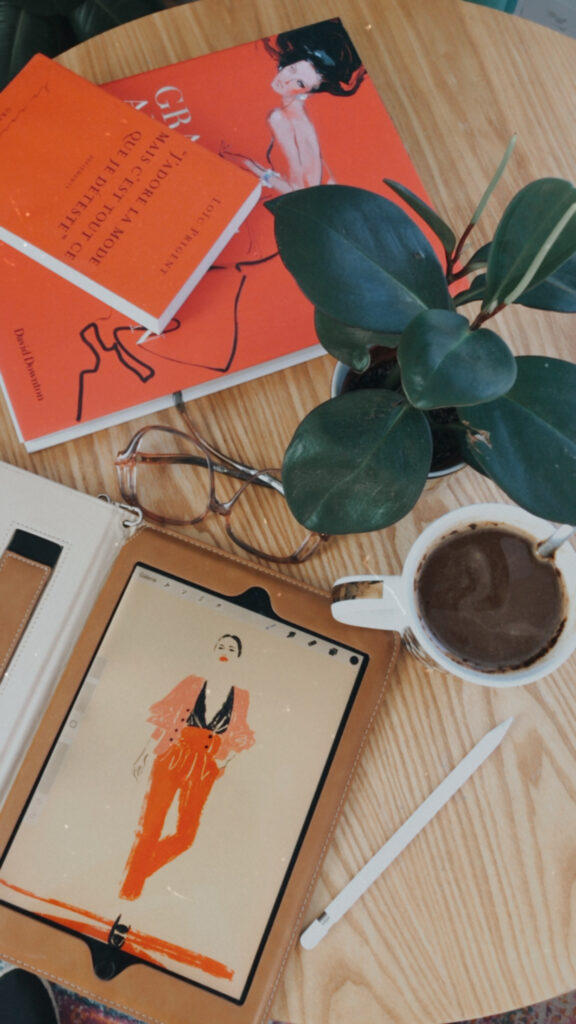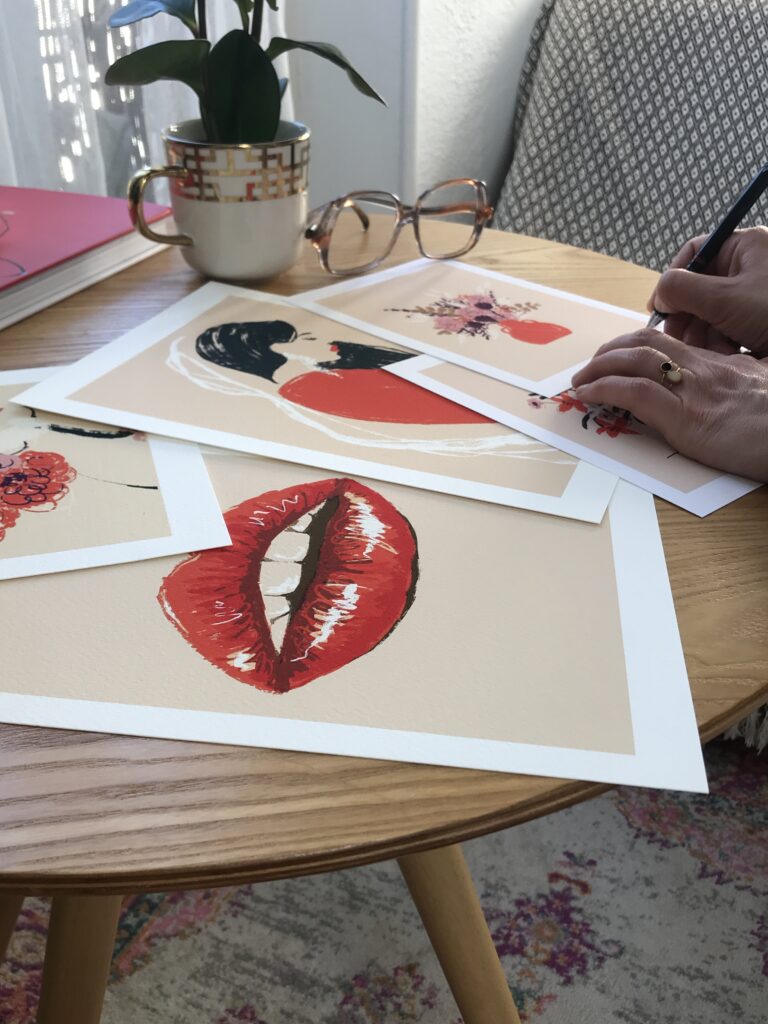 All images are copyright of ©Ludivine Josephine illustrations 2022
Follow me on Instagram: